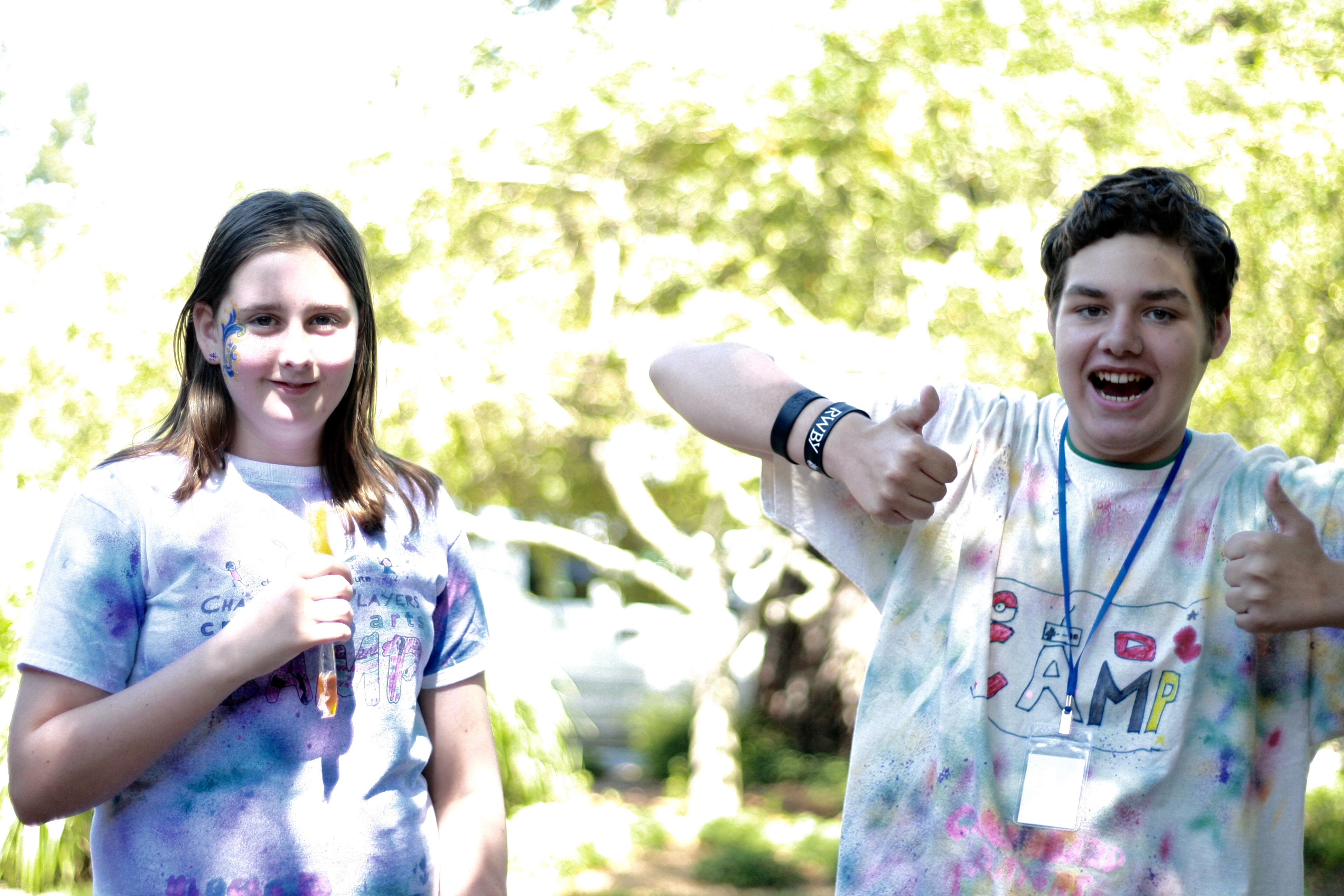 Camp Drama Spectrum!
July 23 – July 27, 2018

Rohnert Park Community Center | 5401 Snyder Lane, Rohnert Park 94928
July 23 – 26 (Mon – Thu) | Ages 8-13, 10am – 2pm | Ages 14-18, 10am – 4pm
July 27 (Fri) | Ages 8-18 | 10am – 3pm
Camper Showcase: Friday, July 27, 2018 at 2pm
Connect with others on a week-long adventure to explore theater, music, visual arts, and more! Find your unique role to play as we get creative to learn about and practice qualities that make strong communities, friends, and leaders. Standard day camp includes ages 8 to 18; our extended Monday through Thursday afternoons are for ages 14 to 18. Families and friends are invited to a camper showcase on Friday at 2pm.
Camp Drama Spectrum offers a nurturing creative home for young people interested in learning more about the arts and having fun together. Through creative collaboration, we'll build social and emotional skills, stretch our imaginations, and learn tools for expressing ourselves. We welcome campers of all skill levels to find their own special way to shine.
Camp Drama Spectrum is a great fit for young people on the autism spectrum, or those with similar social, emotional, or learning challenges. The group experience is ideally suited for campers with some verbal communication skills, and a desire to participate. Our teaching artist team is happy to discuss individual needs or concerns with potential campers, caregivers, or referring parties to help assess capacity to participate and ensure appropriate staffing levels.
Camps are run by CPI's diverse creative arts troupe of experienced teaching artists, Chalkboard Players. Families are invited to a camper showcase at the end of the week. Campers are invited to participate in ongoing activities throughout the year to keep growing in their arts and their community!
If you have questions, please contact Creative Arts Program Coordinator Dallas Munger at dallasm@calparents.org or (707) 321-3229.